4X MOD
4 WAY JACK PATCH MODULE
TAME CABLE CHAOS

The 4X MOD is our most popular solution for routing audio connectivity on your Templeboard.
Route inputs/outputs through the side of your board and keep things functional and clean.
FEATURES

Tidy and Accessible
No more cables sprawling out from multiple directions. Easily access all your jacks from the side of your Templeboard.

Made in Canada
Proudly manufactured in Warman, Saskatchewan.
EASY INSTALL
All Temple MODs install easily with two screws.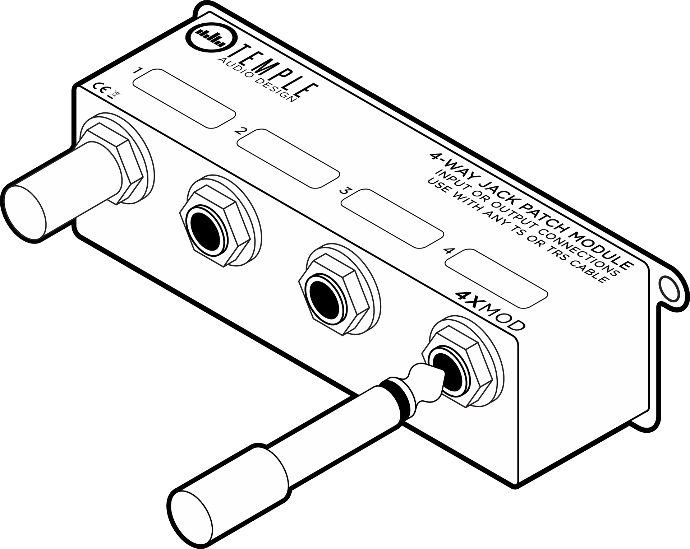 1/4" CABLE COMPATIBLE
Use with mono, TRS, balanced inputs/outputs, FX loops, amp switchers, or anything else that uses a 1/4" patch cable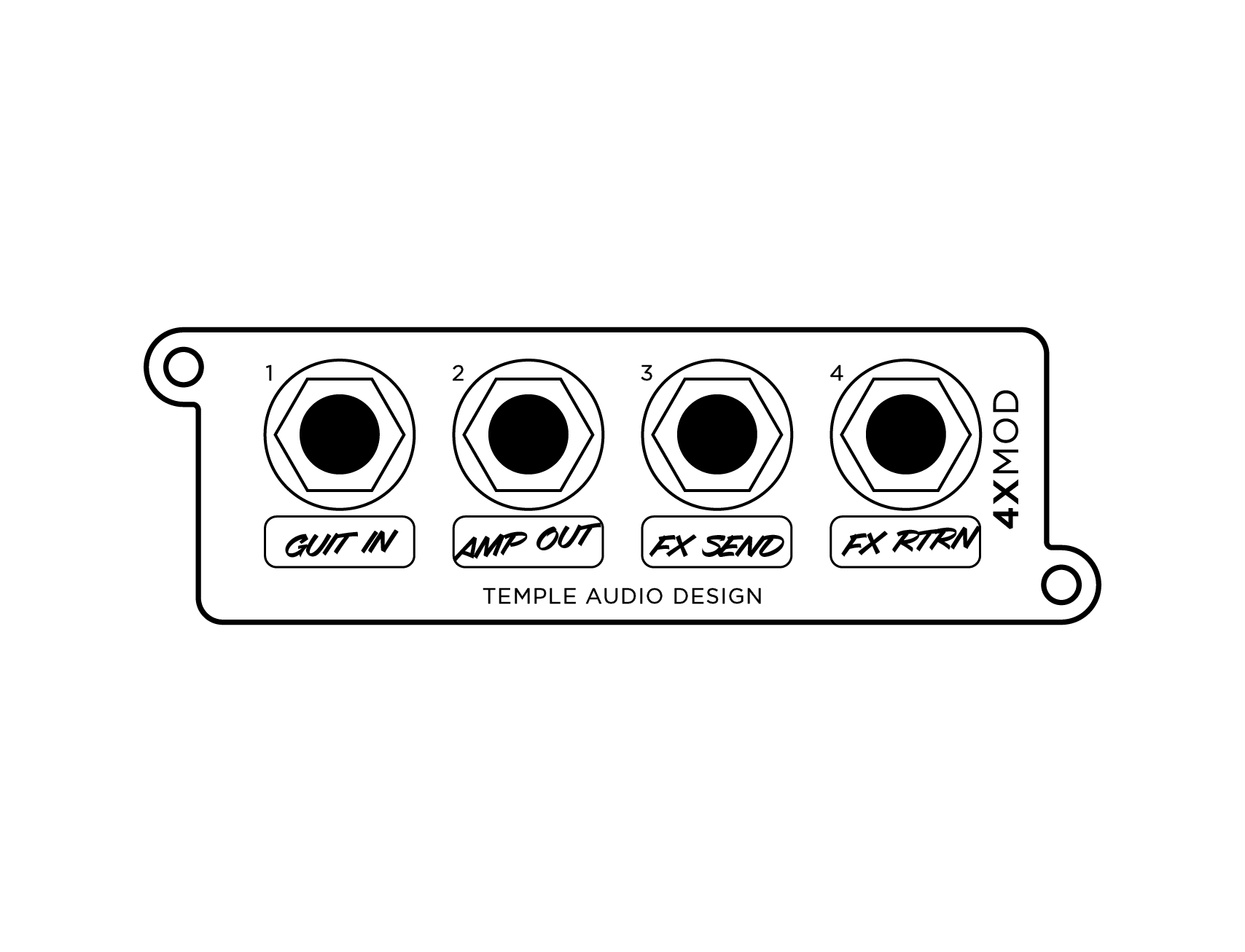 LABELS
Label each channel with a marker so that even your drummer could set up your Templeboard. Wipe off with rubbing alcohol.