Quick Release
Pedal Mounting System
With Temple's Quick Release Pedal Mounting System™ you can easily swap pedals in an out with the security that they'll stay firmly and neatly in place. No more messy Velcro ® , zip ties, or drilling holes to keep your pedals attached. The small, medium and large Pedal Plates are optimally sized to accommodate mounting the majority of pedals available worldwide. Simply adhere the aluminum plate(s) to the back of your pedal and position the pedal anywhere on the board. The pegs keep the pedal from rotating and thumbscrew threaded into the middle peg from the opposite side keeps the pedals/plates square and firmly in place.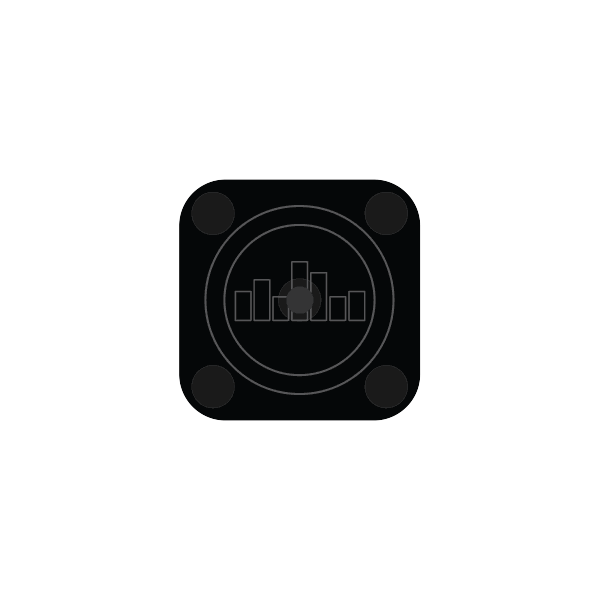 Small Pedal Plate
Includes Temple Screw & Adhesive Pad - $2.95
Medium Pedal Plate
Includes Temple Screw & Adhesive Pad - $3.25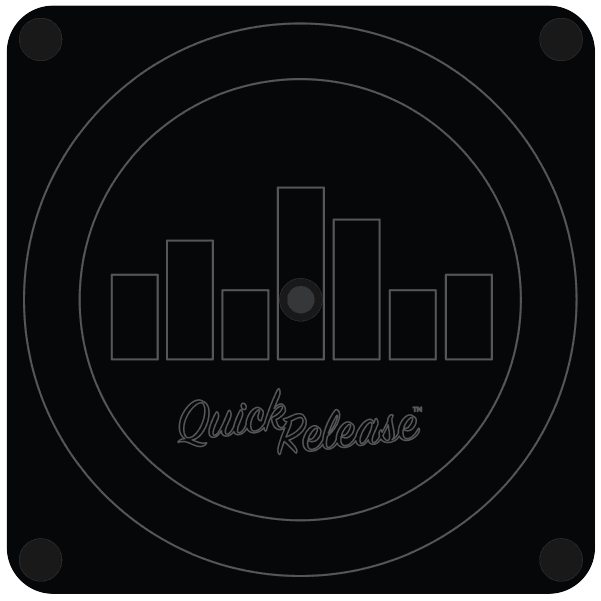 Large Pedal Plate
Includes Temple Screw & Adhesive Pad - $3.69
How the Quick Release Mounting System Works!
This video shows the 5 proper steps to install a Pedal Plate onto a Pedal.
1: Remove and clean any stickers, adhesives or rubber from the bottom of the pedal. The cleaner the surface, the better the plate will stick to the surface of the pedal.
2: Remove the Thumbscrew from the pedal plate then place the plate anywhere on the top sheet, making sure the pegs lock into the perforated grid.
3: Peel off the paper backing from the pedal plate and lineup the pedal using the perforated holes to ensure the pedal is straight and square.
4: Remove the pedal from the board and press firmly on the pedal plate to activate the adhesive bond to the pedal.
5: Simply place the pedal in the desired location and use the Thumbscrew to secure.

Any Pedal .... Any Position .... Still Removable
Mount Power .... Any Power .... Underneath