TEMPLEBOARDS
Lightweight | Durable | Configurable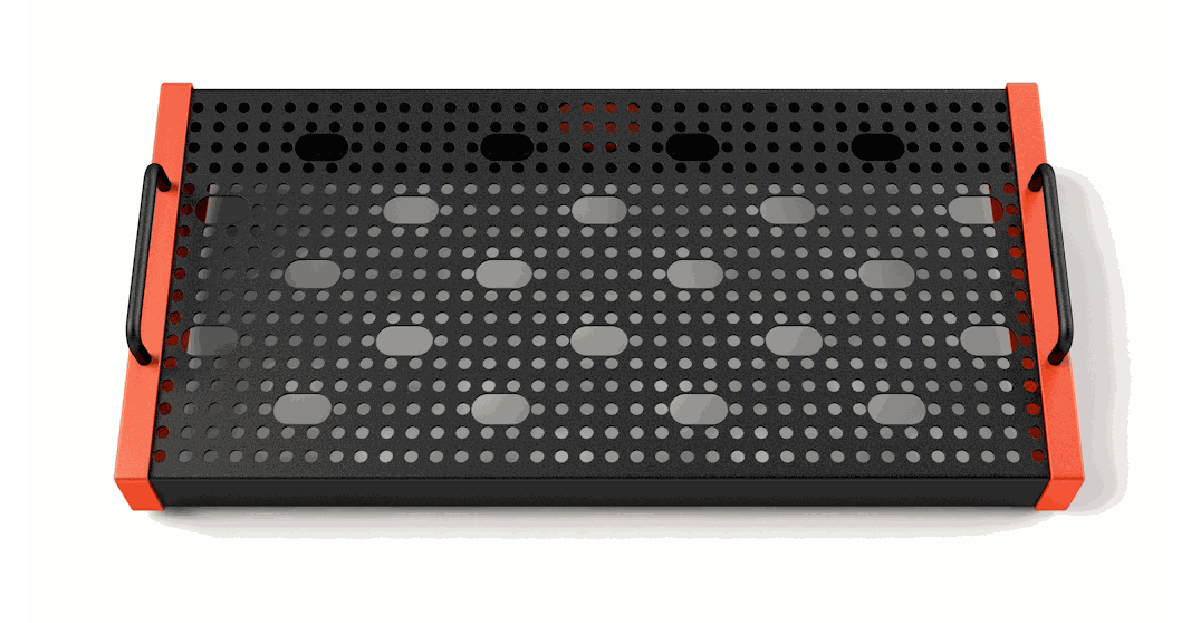 SOLO Series
The SOLO Series Templeboards are a little over one row of pedals deep, but don't let the size fool you! Our unique perforated top surface and strategically placed cable management holes allow you to "Tetris" in a lot more gear than you might think. This is a great board for acoustic guitarists and minimalists .
Standard Lengths: 18in (shown)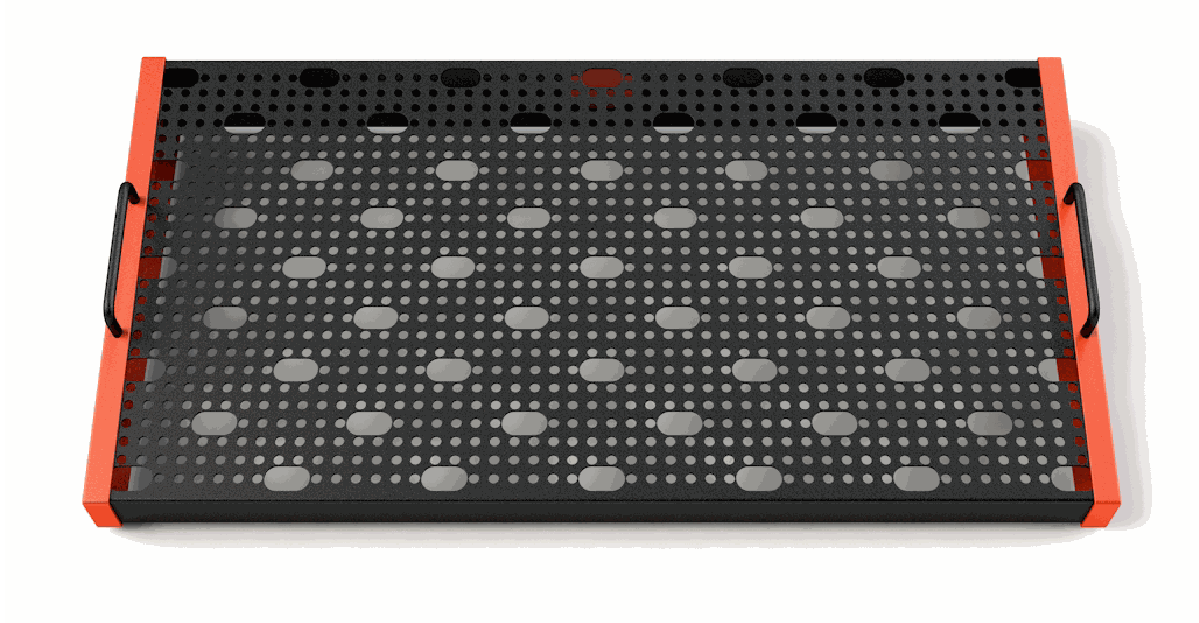 DUO Series
The DUO Series Templeboards are two "BOSS-sized" pedals deep or enough to mount your volume/expression/wah pedals. The 12.5 inch depth is great for fitting a variety of pedals on your board while keeping the weight/dimensions down for travel.
Standard Lengths: 17in, 24in (shown), 34in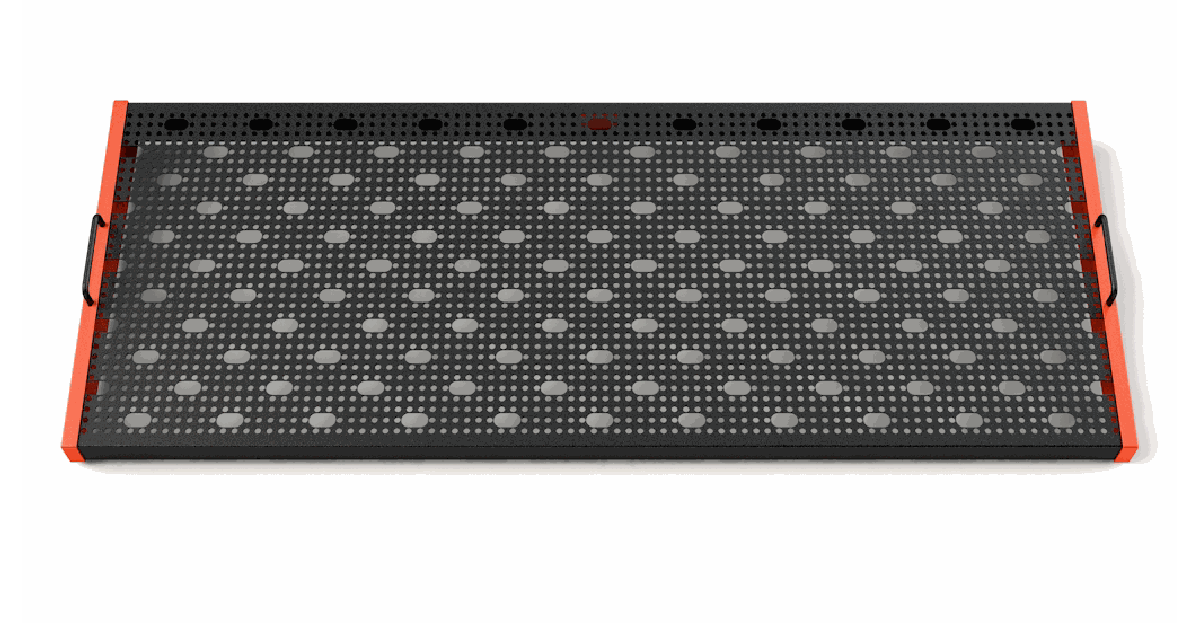 TRIO Series
The TRIO Series Templeboards are a common size choice for guitarists requiring more space for variety. With enough surface area to go three pedals deep, you've got plenty of room to mount a bypass looper in the front while still having access to all your effect parameters in the back.
Standard Lengths: 21in, 28in, 43in (shown)