STUDIO MOD
---
RECORD. REAMP. REFINE.
An incredibly versatile solution for re-amping and recording. Capture crisp tones today and refine your sound tomorrow. A must-have for every recording guitarist's rig.
BYE-BYE BULK

Say goodbye to bulky boxes and hello to a streamlined triple-duty DI, reamp, and one-channel input buffer. All this in a tiny enclosure that lives in your Templeboard.

fddafd         
THE STUDIO MOD

​
---
Every musician knows the challenge of capturing that perfect tone. Enter STUDIO MOD: a tool crafted with musicians in mind. Its versatile functionality means you can record dry guitar tracks with the DI and decide on the ideal amp, pedal settings, and microphones later. No more stress about getting everything perfect in one go.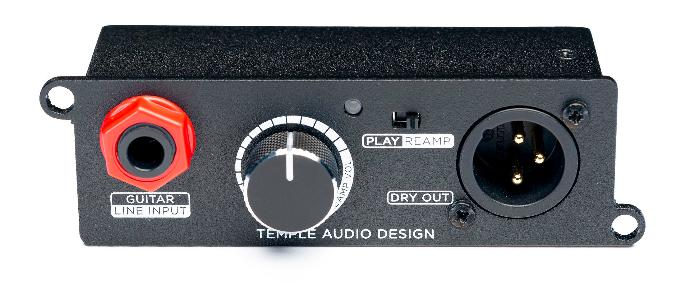 VERSATILE
The active input buffer maintains signal integrity and the DI provides a balanced XLR output for capturing quality dry tone used for re-recording later.

COMMITMENT-FREE
With STUDIO MOD, you can record your dry guitar and decide on the amps, pedals, and mic placement later. This makes tracking stress-free and non-committal.

STUDIO-GRADE
Featuring a top-spec op-amp, the STUDIO MOD offers a low-impedance and balanced output for clean and crisp recording.








RECORD THE PERFECT RIFF NOW. EXPLORE YOUR TONE LATER.




KEY FEATURES:
Get to know STUDIO MOD
RECORD/PLAY MODE

Plug your guitar into the ¼" jack, for a buffered input and a low-impedance balanced output via XLR for clean recording and regular pedal/amp processing.


REAMP

Switch to Reamp Mode to play back and re-record through your pedalboard and amp to dial in and capture the perfect tone. Adjust recorded signal levels with the volume dial for optimal dynamics response with various pedals.
SEAMLESS INTEGRATION
Designed to fit perfectly in a Templeboard, the Studio MOD effortlessly transitions between studio recording and live performance settings, making it an indispensable tool for musicians everywhere.


Quality DI Box
Record your clean tone with the STUDIO MOD set to play mode.

5-year Warranty
Available worldwide. Conditions apply, obviously.

Great Value
Convert a balanced line level to unbalanced instrument level so your signal plays nice with your pedals/gear.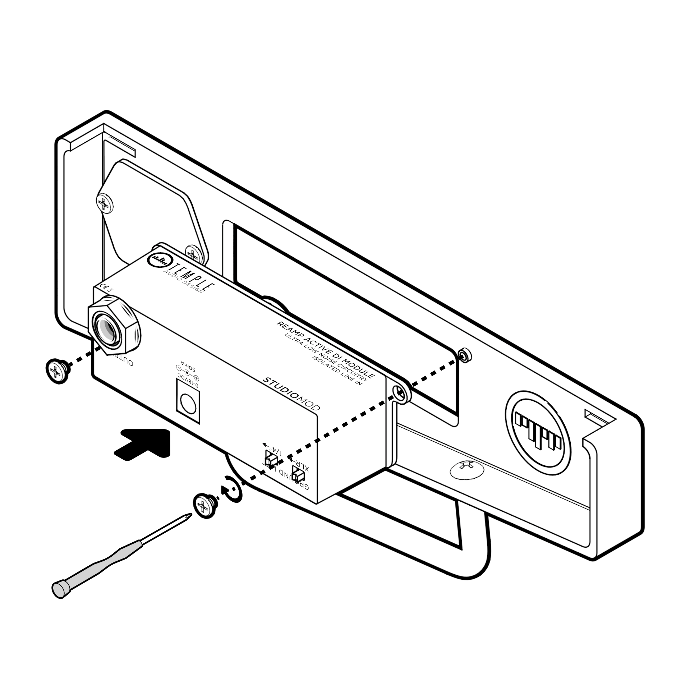 EASY INSTALL
---
All Temple MODs install easily with two screws.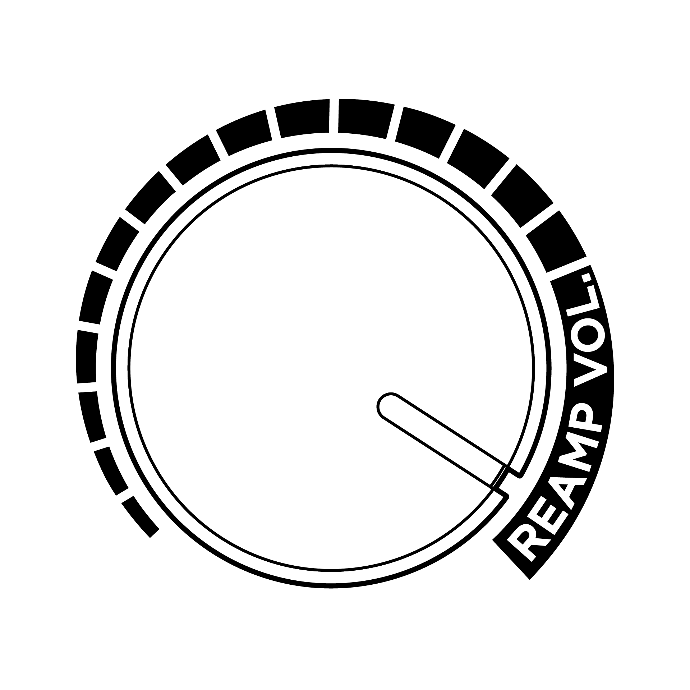 VOLUME CONTROL
---
Precise control over the signal strength you're sending back into your amp/pedals.