VOODOO LAB MOUNTING BRACKET
FOR VOODOO LAB PEDAL POWER SUPPLIES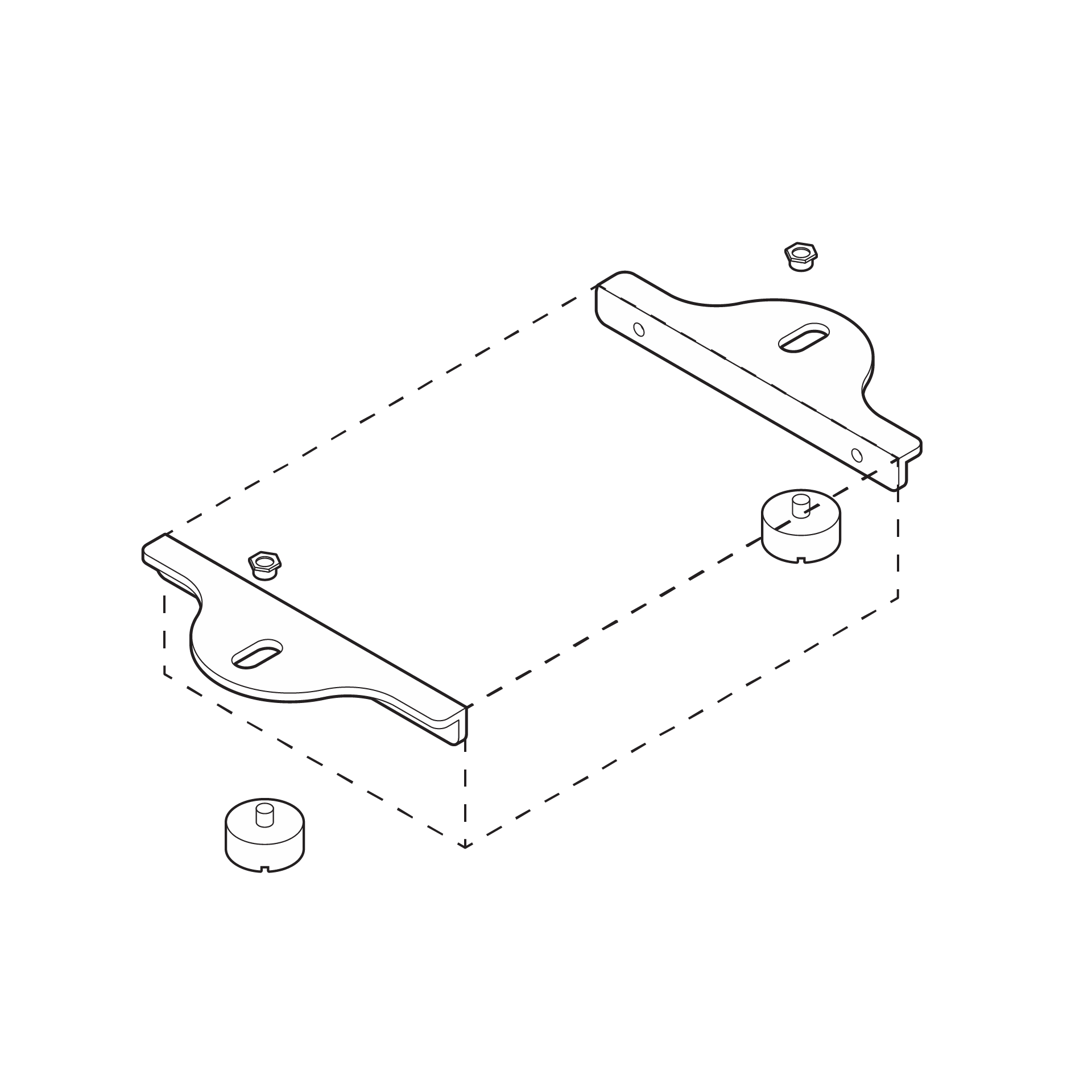 BETTER THAN VOODOO MAGIC
The Voodoo Lab Mounting Bracket allows you to securely mount your Pedal Power supplies to the underside of your Templeboard.

EASY INSTALL
Brackets install firmly into the Pedal Power chassis. The small hex nuts sit flush on the top surface. The thumbscrews protrude on the underside of your Templeboard, giving you more placement options for pedals on top.
COMPATIBILITY
Compatible with Voodoo Lab Pedal Power 2 Plus, Pedal Power 3, Pedal Power 3 Plus, 4x4, Digital, ISO-5, AC, and MONDO. Not compatible with Voodoo Lab Hybrid series or other power supply brands.